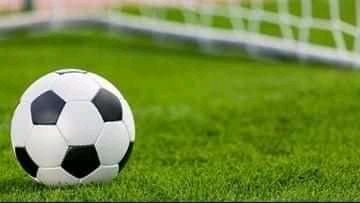 Developing an online game that can take a prominent place amongst other games in online casino can be a daunting challenge to many. The challenge is not only in design specifications but also the ability to offer engagement value to many people across the world. It will require picking a sport that has a huge following and is familiar to millions of people across different continents.
That is why football readily comes to mind when it comes to building games with greater acceptability. Football cuts across geographical, political, religious, and gender divide, the game is so permissive that information about the game is readily available with young and old irrespective of education background. The arrival of NetBet online betting
and other bookmakers offering wagering opportunities in Nigeria, and the volume of activities seen in that sector within a few years lends credence to the popularity of football not only in Africa, but across the globe.
So, what would be the attributes needed for a successful online football game that would attract players all over the world?
Here are five factors to consider.
Include Messi and Ronaldo
The cult-like status of Lionel Messi and Cristiano Ronaldo will always be a major influence for any successful online game for years to come. Both players share between them a whooping 11 FIFA World's Best Player, 11 Ballon d' Or, and 10 European Golden Boot Awards. They have broken almost every football record imaginable and set new ones. Their eternal rivalry is a theme that has fed media frenzy for decades, and with opinions divided in support of either of the great players in the football world, a theme surrounding them can never go wrong.
Include a sub theme about the greatest of all times (GOAT)
The passing of Argentinean legend, Diego Amando Maradona few weeks back was an eye opener to the high esteem in which football personalities are held around the world. Argentina and the world mourned the passing of the football great with stadia and monuments being named after him. It was even suggested that FIFA should rest the No.10 jersey in honour of the legendary player. As his memories continue with us, so would the argument of who is the greatest footballer of all times even with Pele still alive, and Ronaldo and Messi still in the mix. Voices would always be raised about this polarizing topic.
Profile the best talents from different continents
Popularity in football is based on talent and performance. The reward for both comes in the form of lucrative deals from major clubs across the globe. The popularity of these cubs ensures the popularity of the players, hence players in teams like Chelsea, Ajax, Real Madrid, Barcelona, Juventus, Manchester United, Liverpool, Napoli, Bayern Munich, and other top clubs in Europe and other continents are easily recognizable all over the world. The clubs project only the best talents from different continents and so their fan base also spreads across different nations of the world as each country would naturally follow and support their own.
Do not leave out the managers' portfolio
Every great football game has got great strategists that make things happen. The tactical details of any game as well as effective management of the overall process cannot be left hanging in the air. A little bit of Klop-like or Mourinho-like personality will be needed to fill that space. A mix of talent, experience, performance, inexperience would definitely boast acceptability.
Design, design, and design
All of your effort would be useless if your design is wack. It will take a team of highly talented creative individuals to match or even surpass some of the amazing games on offer in the world of electronic sports. Be sure to put the right team together to deliver amazing experience with graphics and sound. Apart from creativity, attention to details will be crucial.
By: Remi Olatunde.