This page will discuss about the Resumption Date of Abubakar Tafawa Balewa University, Bauchi popularly known as (ATBU)
When is ATBU resumption date for 2020/2021? If you want to know when Abubakar Tafawa Balewa University, Bauchi will be resuming academic activities for the current session then you are going to benefit from this post.
Abubakar Tafawa Balewa University (ATBU) is a federal university of Technology established in 1980. It is located in Bauchi, north east Nigeria. The university is named after the first Prime Minister of the Federal Republic of Nigeria, Sir Abubakar Tafawa Balewa. The motto of the university is "Doctrina Mater Artium", which means "Education is the mother of the practical arts".
The management of the Abubakar Tafawa Balewa University (ATBU) has announced the resumption date for the Continuation of 2019/2020 Academic Session.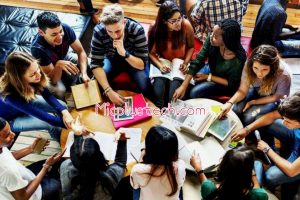 Check out the ATBU Resumption Date For 2020/2021 Academic Session recently released by the school management of Abubakar Tafawa Balewa University, Bauchi.
See Also: ATBU Admission Acceptance Fee Amount And Payment Procedure For Freshers
Approved ATBU Resumption Date
Following the Senate meeting held on Friday 8th January. 2021, the Senate has approved 25th January, 2021 for resumption of academic activities for 2019/2020 academic session.
Recommended Links
All students should note that all academic activities start fully from 25th January, 2021.
In addition, students am expected to pay a sum of N2000 as COVID 19 preventive measures fee.
Note that online registration continues from 18th January, 2021 till 31st January. 2021.
All students are therefore urged to complete their registration before the deadline.
Signed:
Hassan Garba Ahmad, PhD Registrar
We wish all students a better and excellent session ahead.
Feel free to share Abubakar Tafawa Balewa University, ATBU Resumption Date with your family and friends