Latest Update On How to check neco result: This page will discuss about How to Check National Examinations Council (NECO) Result online fast and easy
Is NECO GCE results Out?
YES!!! This is to inform all the candidates that participated in the National Examinations Council (NECO) 2023 June/July Senior Secondary School Certificate Examination (SSCE), that their results have been released.
Many students who sat for the SSCE examinations have been eagerly waiting for the release of their results. Despite their anticipation, the majority do not know how to check the NECO result 2023. Here is a step by step procedure for candidates looking for aid in checking the results.
National Examinations Council, NECO result is out! The Senior Secondary School Certificate Examination (SSCE) results with a record of 61.60 percent of the candidates obtaining five credits and above in English and Mathematics.This was made known by the Registrar and Chief Executive Officer, Professor Dantani Ibrahim Wushishi.
The examination council disclosed that 1,196,985 candidates representing 616,398 males and 580,587 females sat for the examinations adding that 1,543 candidates with special needs also sat for the examinations. 737,308 representing 61.60 percent of the candidates passed with five Credits and above, 1,013,611 representing 84.68 percent candidates had five Credits irrespective of English and Mathematics. Wushishi noted that the number of candidates with Special Needs is 1,542 includes 913 candidates with hearing impairment, 162 candidates with visual impairment, 103 candidates with Albanism, 61 candidates with Autism, 149 candidates with low vision, and 154 candidates with Adermatoglyphia which are candidates with no fingerprints.
93 Schools were found to be involved in whole-school (mass) cheating while 52 Supervisors were recommended for blacklisting due to poor supervision, aiding, and abetting during the examinations. According to Wushishi, the erring schools will be invited to the Council for discussion after which appropriate sanctions will be applied.
Candidates that participated in the SSCE internal examination can now check their results online. You will however need to purchase the result checking token to be able to access your result online.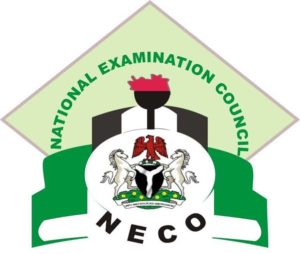 The NECO June/July examination is the examination taken by candidates in their last stage of Secondary School Education
Candidates are advised to get the result checking token from NECO website. RECOMMENDED: How to Purchase NECO Token.
How to Check NECO Result Online
Go to NECO result checking portal at  https://result.neco.gov.ng/.
Pick your exam year. i.e. 2023
Pick your exam type. i.e. SSCE INTERNAL (JUN/JUL)
Enter your Token Number and registration number in the appropriate columns.
Finally, click on check result button to access your NECO result.
If you follow the simple steps outlined above, by now you should be seeing your grades in each subject.
If you see 'No CA3' instead of your result, check ›› Meaning of National Examinations Council (NECO) 'No CA3' & How to Fix it.
Read Also:
How to Check JAMB/UTME Results Online/Offline
NECO GCE Timetable For SSCE Examination [Download Timetable PDF]
How to Check WAEC GCE Results Online/Offline
We advise you to bookmark this page and always check here for more guideline and updates.
I believe that with the above tutorial, you now know how to check neco result online very fast and easy.
Feel free to share this amazing post with your family and friends