This page will discuss about the NECO Timetable for 2021 June/July Examination (SSCE)
This is to inform all candidates who registered for the NECO School Certificate Examination [SSCE] 2021 GCE Internal examination that the examination has been scheduled to commence on 5th July 2021.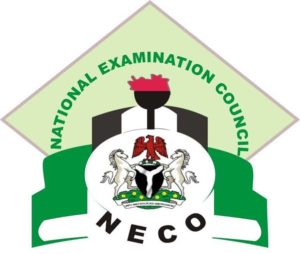 Are you attempting the 2021 National Examinations Council (NECO) Senior Secondary School Examination (SSCE)? If yes, you can download or copy the timetable for the exam from this page. NECO timetable 2021 July – August examination (VALID and Up-to-date) has been published on this page.
Please be informed that the online registration for the 2021 NECO June/July SSCE Internal Exam is ongoing and expected to close on on 21st June, 2021.
This is the examination taken by candidates in their last stage of Secondary School Education. The SSCE is in two categories. One is for candidates in the third and final year of their senior secondary education and it is called SSCE Internal while the Second is SSCE External and is for candidates not in the School system, i.e. Private Candidates.
Check out the current NECO Timetable For 2021/2022 internal SSCE examination, recently released by the management of National Examinations Council.
New NECO Exam Date
According to the New NECO 2021 Timetable, the examination has been schedule to take off on Monday 5th July 2021 and end on Monday 16th August, 2021. Below is the NECO SSCE timetable 2021. You can also click on the link below to download NECO Timetable in PDF and Image format.
Approved NECO Timetable 2021/2022 For June/July SSCE Internal Examination
Follow the link above to download the PDF version. [The PDF version contains the paper code and duration for each subject].
If there is changes on NECO Timetable for 2021/2022 SSCE Examination we'd let you know.
Recommended Links
NECO GCE Registration Form For SSCE Examination [Check Registration Details]
How To Check NECO SSCE Exam Result Online
NECO Offices In Nigeria With Address, Contacts And Location Nationwide
The image below contains the NECO timetable schedule for the 2021/2022 [SSCE] internal exam Click the images for better view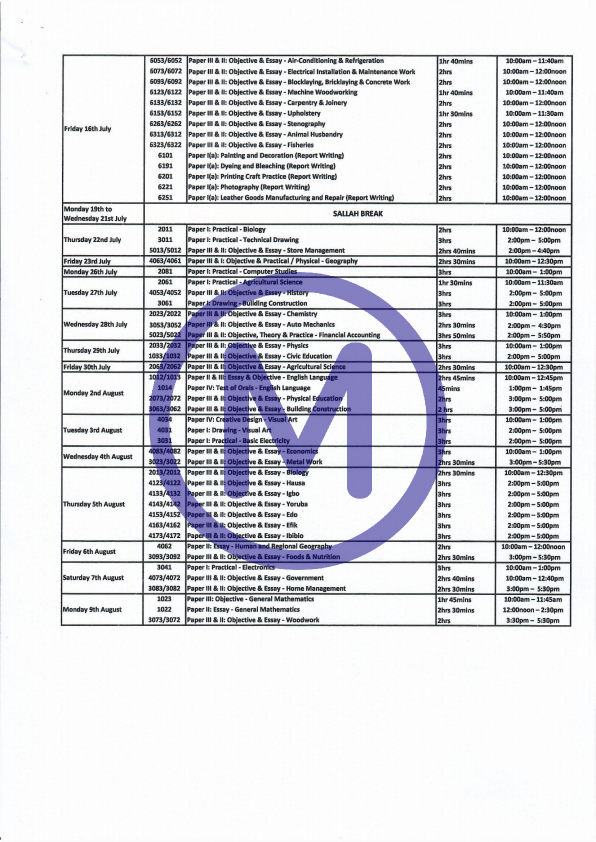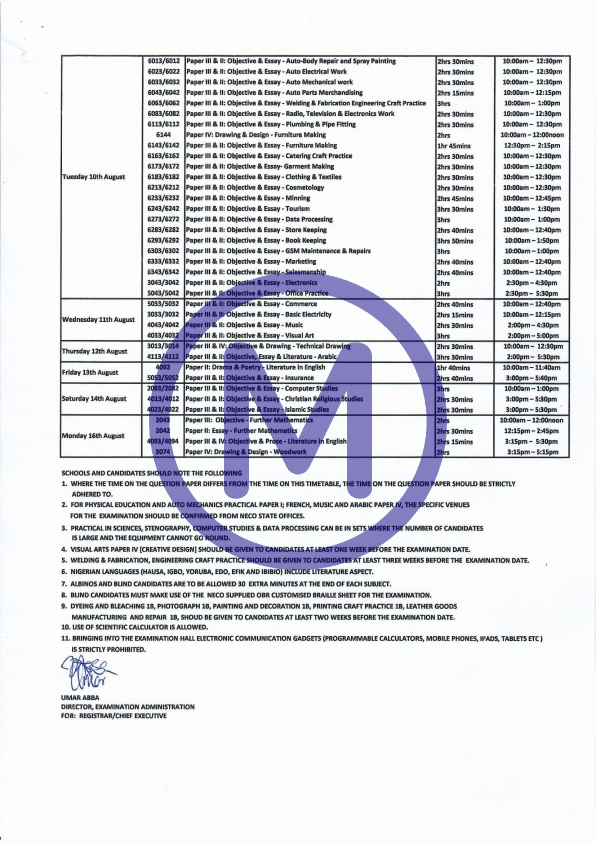 I hope you have carefully read and understand the NECO Timetable for 2021/2022 June/July Examination (SSCE).

We advise you to bookmark this page and always check here for more guideline and updates.
The NECO 2021 timetable is the most valuable asset for all the candidates preparing for the June/July SSCE. It allows candidates to know exactly when a specific subject is scheduled.
Read Also:
WAEC GCE Timetable For WASSCE Examination [Download Timetable PDF File]
NABTEB GCE Timetable For SSCE Exam + Free PDF File Download
MPT TEAM wishes you goodluck to all candidates writing 2021 NECO (SSCE Internal Examination)
Feel free to share this amazing post with your family and friends.