Latest update on: NECO Registration Form 2021/2022: This post will focus on everything you need to know on how to successfully register for the National Examination Council, NECO GCE 2021 Exam.
Is National Examination Council (NECO) GCE Registration Form out?
The National Examination Council, NECO wishes to inform all Secondary School that the sales of form and registration for its 2021 November/December Senior School Certificate Examination (SSCE) External (for candidates not in the School system, i.e. Private Candidates) is now opened.
NECO came on board during the administration of Adulsalami Abubakar the then head of state of Nigeria in 1999. NECO was created with true sole motive to offer subsidized registration of exams to candidates in Nigeria. This body came on board and took over the responsibilities of the then National Board of Education Measurement (NBEM). The first Exams conducted by NECO took place in 2000.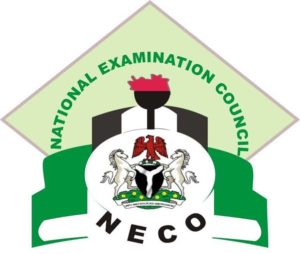 The body is responsible for the conduct and administering of exams for the National Common Entrance Examination, Junior Secondary School Examination, and Senior Secondary School Certificate Examinations.
All interested candidates who wish to write the 2021 (NECO) SSCE Exams are hereby advised to check out how to obtain/apply for NECO GCE registration form, registration requirements, registration starting/closing date, application fee and other registration details for the 2021/2022 NECO Senior School Certificate Examination (SSCE) Exams.
When Will NECO 2021/2022 Registration Start
The National Examination Council (NECO) registration form is out! and NECO has started the registration for the Senior Secondary Certificate Examination Nationwide. Candidates are to commence their registration.
AVAILABLE SUBJECTS FOR THE NECO EXAMINATION
 English Language
 Financial Accounting
 Agricultural Science
 Arabic Language
 Biology
 Chemistry
 Christian Religious Knowledge (CRK)
 Civic Education
 Commerce
 Economics
 French
 Further Mathematics
 Geography
 Government
 Hausa
 Health Education
 History
 Igbo
 Isalamic Studies
 Literature in English
 Mathematics
 Marketing
 Physical Education
 Physics
 Salesmanship
 Stenography
 Store keeping
 Technical Drawing
 Yoruba
How To Register For NECO GCE 2021 Examination Online
NECO registration form is now on sale and available for purchase online. Follow the procedure outlined below to register for the 2021 NECO GCE Examination
Application for Registration:
The registration's both online and offline. Prospective candidates should visit the Council's website neco.gov.ng SSCE External link, to locate the nearest registration point (Cybercafe) and register at any time within the stipulated registration period. Candidates can also create an account, purchase registration token and then proceed to registration point to register.
A passport size photograph is required for the registration. The candidate's passport size photograph should NOT be more than SIX MONTHS old and must have a white background. System Camera can also be used to snap the passport size photograph at the point of registration as the case may be.
Biometric fingerprints will be captured during the offline registration of each candidate.
Candidates should note that there will be biometric verification during the conduct of the examination.
CANDIDATES FOUND TO HAVE MISMATCHED FINGERPRINTS AT THE POINT OF VERIFICATION ARE DEEMED IMPERSONATORS AND WOULD BE SANCTIONED ACCORDING TO EXTANT LAWS.
Application Procedure:
Create an Account:

 Create an account by visiting https://ssceexternal.neco.gov.ng/ and clicking the Register Here Link.

Activate Your Account:

 An activation email will be sent to you. Follow the instructions contained in the email to activate your account. Sometimes the email might end up in your spam folder.

Login:

 Visit ssceexternal.neco.gov.ng Use your registered email and password to log in

Make Payment:

 Once logged in, you can make payment for SSCE external examination. your payment is successful you will be issued exam and/or four-figure table token(s)

Locate a Registration Point:

 To register, you have to visit any approved cybercafes operators registration points. Visit https://operator.neco.gov.ng/ to help you locate one near you.

Register Offline:

 Register by providing your information, including pictures, fingerprints and subjects you wish to sit for.

Print Your Photo-Card:

 Provide your token to upload your data. Once the system verifies your token, you will be issued a photo-card with your registration number and details.
NOTE: To upload candidates' data to the NECO portal online and obtain examination numbers, a candidate must be registered, and either has an online account or have it created for him/her by a cyber café Log in to the created account and purchase registration token (s) (scratch cards are no longer used for SSCE External registration).
SSCE External Registration Token
The Registration Token is used by candidates to register for the SSCE External Exam, either by themselves or through a Registration Point. Before a candidate can sit for the SSCE External Exam, they need to Purchase a Registration Token. A candidate can purchase his/her Registration Token from their accounts or go to the nearest Registration Point.
NECO REGISTRATION FEE
The registration fee is Thirteen thousand three Hundred and Fifty (N13,350.00) Naira only plus Fifty (N50.00) Naira Stamp Duty Charge.
MODE OF PAYMENT
Candidates or registration points (cyber cafes) are to Visit www.neco.gov.ng and create an account using either their emails or phone numbers, activate the accounts and pay into the NECO TSA through five payment options.
ATM Card
Internet Banking
USSD
Wallet
Bank Branch
CANDIDATES ARE TO NOTE THAT SCRATCH CARDS ARE NO LONGER USED FOR ALL NECO TRANSACTIONS
VISUALLY IMPAIRED CANDIDATES
Visually impaired candidates are to register like everyone. However, they are to indicate the nature of their disability when making entry of their bio-data in the offline application during registration.
NECO GCE REGISTRATION PERIOD
I. The registration period Begins on 9th September, 2021 and ends on 31st October 2021 at 12.00 midnight.
ii. Late registration ie. registration done from 1st to 6th November 2021 will attract payment of ADDITIONAL One Thousand Naira (N1,000) only.
iii. Walk-in registration is Twenty Thousand Naira (#25,000.00) only per candidate, Registration must be done a day before the scheduled time of the first subject/paper intended to sit for
ATTESTATION PHOTO CARDS AND EXAMINATION TIME TABLE:
On completion of the registration process, each candidate must obtain the following from the Cyber Cafe
Timetable for the examination, and
At least One (1) clear copy of the NECO Photo card, which would be used to admit the candidate into the Examination Hall. (Candidates should note that Passport size photographs on the Photo cards that are not clear will NOT be accepted in the Examination Hall)
The Referee's Attestation section of the Photocard should be SIGNED AND STAMPED by any of the following:
a) The Principal of a recognized Senior Secondary School
b) An Ordained Clergyman or a Chief Imam.
c) A Commissioned Officer of the Nigerian Armed Forces or the Police not below the rank of Captain
d) A Senior Civil Servant not below GL. 14.
e) A Legal Practitioner of not less than ten years' experience.
CANDIDATES ARE NO LONGER REQUIRED TO SUBMIT THEIR ATTESTATION PHOTO CARDS AT NECO STATE OFFICE FOR STAMPING.
NECO EXAMINATION CENTRES
The Examination centres for each state have been grouped into Neighbourhoods. Candidates should select a Neighbourhood within the State where they intend to sit for the Examination and they will automatically be assigned a centre within the selected neighbourhood after uploading their registration data online.
Recommended Links
How To Apply For Jamb/UTME Registration form [Instructions & Guidelines]
How To Obtain WAEC GCE Registration Form For SSCE Exam [Instructions And Guidelines]
How To Obtain Jamb Direct Entry Registration Form Online [Instructions & Guidelines]
NECO GCE 2021 General Information.
The Registration fee, once paid, is not refundable.
The use of reputable cyber cafes is highly recommended as the Council will not be liable for registration errors committed by candidates. (A list of suggested cyber cafes nationwide where candidates can log on to register are available on the NECO website – Internet Service Operators – or are physically on display at our State offices nationwide.)
Candidates should carefully follow the instructions on the online scratch card before registration.
Candidates should study the Regulations and Syllabuses before registration.
Candidates should note that their uploaded image/photograph during the registration will be embossed on their certificates.
Smoking, cellular phones and other electronic communication devices are not allowed in the examination hall.
Candidates should dress in mufti, and no one will be allowed entry into the examination hall with arms.
Multiple entries are not allowed. Candidates who register more than once will have their entire results cancelled.
Candidates who damage or lose their scratch cards before registration will have to purchase another card.
Please note that No candidate shall be allowed into an examination hall once an examination commences.
Wearing of face mask in the exam hall is compulsory.
Social and physical distancing in the examination hall or classroom will be strictly enforced/observed.
Every candidate should bring into the examination hall or classroom his/her own hand sanitiser.
A candidate showing symptoms of COVID-19 in the course of the examination will not be allowed to continue until he/'she is certified to be medically fit.
We advise you to bookmark this page and always check here for more guideline and updates.
NECO GCE Timetable For 2021 Examination
NECO 2021 Senior Secondary Certificate Examination examination timetable is out Click here to Download SSCE 2021 Exam Timetable.
NECO Success Guide
This will be a step by step guide on how to pass waec examinations waec examination is considered as one of those though examinations and for a student to excel, such needs to know and apply its simple guide to success.
1. Develop a positive mindset
When you are approaching waec, there is nothing to fear or worry about, as the exams is only set based on what you have be taught in your various schools.
NECO is not what many people think it is. Many people think it is one exams that delights in thwarting the efforts of students by dashing them failures. Others think over questions such as: will I ever pass the exams? This exams is like a simple computer that whatever you garbage in you will garbage out.  Whatever effort you apply when studying for the exams will be shown in the result.
If you wish to excel in the exams, you ought to erase every negative thoughts that comes your way.
2. Plan your time
It is often said that proper preparation prevents poor performance. The way you plan your time  will show how effective you are in the exams. One easy wsay of planning your time is having a personal Timetable (PTT) your personal time table should show the time, and duration of your studies as well as when to break or do some other things. In your PPT, concentrate most of your time in  your studies and make sure you keep to it.
3. Solve the unsolved problem
In NECO exams, every problem counts and chances are that you will see that unsolved problem appear as one of the questions. In order not to be disorganized and confused, you should endeavor to solve those problems you left unsolved. There are many topics which you ignored probably because it might look unimportant or tough. It is advisable to go over those topics and study them effectively. As you are preparing for NECO exams, don't leave any stone unturned.
4. Study effectively
The word student comes from the word studies. If you are a student, your duty, roles and  responsibility is to study especially while preparing for an exams. Don't let anything hinder you from your studies. Before studying, make sure that you have all the materials needed for studies. Read extensively with your textbooks, don't just depend on your teachers notes, go for other materials and study widely.
NECO Result 2021 News Update
NECO 2021 results have not been released yet and the result checking portal has not been activated yet.
You will find latest news update on NECO result 2021 here.
MPT TEAM wish you luck in purchasing your National Examination Council, NECO (GCE) Registration Form for 2021/2022 Academic Year.
Feel free to share this amazing post with your family and friends.