This page will discuss about the 2020/2021 acceptance fee and School fees of Ladoke Akintola University of Technology popularly known as (LAUTECH)
The authorities of the Ladoke Akintola University of Technology (LAUTECH) has released the amount payable as acceptance fee and school fees 2020/2021 newly admitted and returning students
This Posts was published to notify the general public especially Ladoke Akintola University of Technology, LAUTECH prospective Students to check amount payable as acceptance fee and School Fees for 2020/2021 session.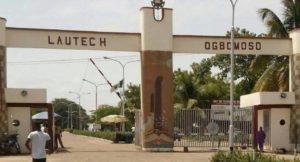 All students who choose Ladoke Akintola University of Technology, LAUTECH as their preferred choice of institution during the UTME Registration can confirm their acceptance fee and School Fees for 2020/2021 session as listed below:
What is acceptance fee.
Acceptance fee is When you apply to a particular university especially through the Joint Admissions and Matriculation Board (JAMB) either for full time or direct entry and you check your JAMB CAPs or JAMB Portal and discovered that you have been admitted, then the first step to take is to accept or reject the admission give to you by JAMB.
Therefore, if you decide to reject the admission, then there will not be need to be talking about acceptance fee as the next point of call in this article but if you accept the admission, then you will need to pay a certain amount to show that you have accepted the admission given to you and that there is no need to for the school to complain to JAMB to gift another candidate that admission slot.
LAUTECH Acceptance Fee
All successful admitted students into the Ladoke Akintola University of Technology (LAUTECH), Ogbomoso are expected to pay an Acceptance Fee of Thirty thousand Naira (N30,000.00) only using any InterSwitch enabled debit card. The Acceptance Fee is expected to be paid before verification of academic records and filling of bio-data form can be done.
LAUTECH Acceptance Fee Payment Procedure.
To pay the acceptance fee, successfully admitted candidates are to first  "Create an Account" on LAUTECH portal. After successfully creating an account, you will be directed to the Login page to pay the necessary fees.
Please be informed that LAUTECH acceptance fee is to be paid within the stipulated period as directed by the management of the institution as failure to comply means automatic forfeiture of admission
WHAT IS SCHOOL FEES
School fees is a fee charged to students at a school, college, university or other place of learning that is in addition to any matriculation and/or tuition fees. It may be charged to support student organizations and student activities (for which it can be called an activity fee) or for intercollegiate programs such as intramural sports or visiting academics; or, at a public university or college, as a means to remedy shortfalls in state funding (in which case it can often be called a technology fee). Further fees may then be charged for features and facilities such as insurance, health and parking provision.
LAUTECH School Fees.
All candidates who have been offered provisional admission through UTME and Direct Entry for the 2018/2019 academic session are hereby informed that the tuition fees payable by them are as follow:
 LAUTECH School Fees
Acceptance Fee:
N30,000:00
Tuition Fee:
N140,000:00 (Oyo State and Osun State Only)
N170,000:00 (Other States)
Student Union Fee:

N750:00
All Fees are payable via the LAUTECH InterSwitch Payment Integration Platform
Note that a bank transaction charge of =N=300:00 per transaction apply for all InterSwitch payments.
This purpose of this listed school fees above for the university of Maiduguri is to assist you propose and budget your self, we've seen a lot of students who faced unplanned financial challenges while in school, majority of them even had to drop out in school because of financial problems.
Late payment would attract extra charges and failure to pay the fees on time would lead to the student inability to seat for their semester examination.
See also: LAUTECH Supplementary Admission List
I assure you that this is the updated LAUTECH Acceptance fee and school fees schedule for 2020/2021 academic session.
We advise you to bookmark this page and always check here for more guideline and updates.
Feel free to share this LAUTECH Acceptance fee and school fees post with your family and friends