Latest Update On JAMB Timetable 2023/2024; This page will discuss about The Joint Admission and Matriculations Board (JAMB) Timetable For 2023/2024 UTME/Direct Entry Examination.
Is JAMB Timetable For 2023/2024 Examination Out?
Yes!!! The Joint Admission and Matriculations Board (JAMB) timetable for 2023/2024 examinations (for UTME/Direct Entry candidates) is out. The JAMB timetable is extremely important for candidates to become well-prepared in advance for the exams.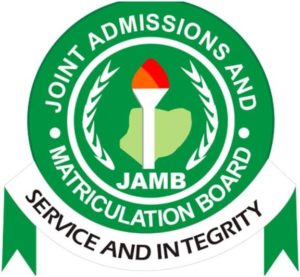 This is to inform the general public that the management of the Joint Admission and Matriculations Board (JAMB) has released the timetable for the year 2023 UTME/DIRECT ENTRY examinations.
Speaking to all participating candidates, JAMB Registrar, Prof. Ishaq Olanrewaju OLOYEDE, disclosed that the 2023 JAMB UTME would be purely Computer-Based Test (CBT).
Recommended Links
How To Obtain Jamb (UTME) Registration Form For Exam (Check Instruction & Guidelines)
Jamb Direct Entry Registration Form For Exam (Check Instruction and Guidelines)
Jamb Syllabus For All Courses/Subjects (UTME/Direct Entry Candidates)
How To Create JAMB Profile Account
JAMB Offices in 36 states of Nigeria [ADDRESS And Contact Details]
Check out the current JAMB Timetable For 2023/2024 examination, recently released by the management of The Joint Admission and Matriculations Board
JAMB EXAMINATION TIMETABLE SCHEDULE (VENUE, CENTER, DATE AND TIME) 2023/2024
Are you preparing to write the Joint Admission and Matriculations Board (JAMB) UTME/Direct Entry Examinations? If yes see full details below:
JAMB Examination Date for 2023/2024
According to reports from the Joint Admission and Matriculation Board (JAMB), the examination proper will commence on Saturday, 29th April 2023 and end on Monday, 12th May 2023.
JAMB Mock Date 2023/2024
The Jamb 2023 Mock Exam will commence on Thursday, March 16th, 2023.
The purpose of the Mock examination is to give candidates an idea of what the actual UTME will look like.
The Mock Exam is totally optional and you can choose NOT to write. If you would like to take the JAMB UTME Mock Exam, then you will need to indicate this when registering for the 2023 JAMB UTME. Candidates who intend to take the Mock exam must ensure they register early.
Read Also:
List of Approved JAMB CBT Centres For UTME/Direct Entry Registration
WAEC GCE Timetable For WASSCE Examination [Download Timetable PDF File]
NECO GCE Timetable For SSCE Exam + Free PDF File Download 
NABTEB Timetable Schedule For GCE Examination + Free PDF Vision
Jamb Subject Combination For All Courses Science and Art
Candidates are to begin the printing of the 2023 UTME notification slips from…..
JAMB Examination Venue, Center, Date And Time
Your JAMB exam venue will be at an approved/accredited JAMB CBT Center". But how will you know the particular Venue/Center, Date and Time you are writing yours? The newest and the most reliable method you can use to check your JAMB exam venue/Center date and time is via your JAMB EXAM Slip.
We advise you to bookmark this page and always check here for more guideline and updates.
CLICK HERE TO PRINT JAMB/UTME EXAMINATION SLIP FOR FREE
MPT TEAM wishes goodluck to all candidates writing JAMB 2023 Exam.
Feel free to share JAMB (UTME/Direct Entry) Timetable with your family and friends.