This post will focuse on official list of courses offered in Olabisi Onabanjo University, Ago Iwoye (OOU)
The complete list of courses offered by Olabisi Onabanjo University (OOU) are displayed on this page. Candidates who wish to apply through JAMB should click on any of the courses to see the course requirements.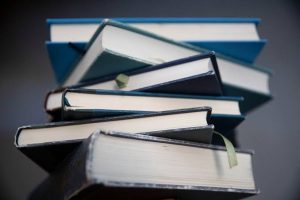 We have gathered the official list of courses offered in Olabisi Onabanjo University (OOU), Ago Iwoye to enable prospective candidates to have knowledge of the various accredited courses available in this University. We believe that this article will be of help to prospective UTME candidates in their choice of University as well as the courses they would want to study.
Olabisi Onabanjo University, Ago-Iwoye, is a state-owned and -operated university in Ago-Iwoye, Ogun State Nigeria. The University was founded July 7, 1982 as Ogun State University and was renamed Olabisi Onabanjo University on May 29, 2001
Check out: How to Apply For OOU Post-UTME/Direct Entry Screening Form
Olabisi Onabanjo University, Ago Iwoye has been official accredited and/or recognized by the National Universities Commission (NUC), Nigeria.
Are you seeking admission into OOU, or searching for information on the complete list of courses offered in OOU and their requirements? Below are the list of high-quality courses on offer at the Olabisi Onabanjo University.
See: How To check Olabisi Onabanjo University Admission Status
OOU Courses and Requirements
Admission Requirements
UTME Candidates who chose Olabisi Onabanjo University, Ago Iwoye as their first choice
Candidate must have a minimum of 180 in the UTME Examination
Candidates With O'Level Credit Passes in the relevant subject, including English Language (and Mathematics for programmes in Faculties of Natural Sciences, Management Sciences, Agriculture, Social Sciences and some programmes in the Faculty of Education) at not more than two sittings are eligible to attend the Screening Exercise.
Candidate must be at least 16 year of age
Candidates must obtain an acceptable score at the compulsory University post UTME screening test
Direct Entry Candidates should have minimum of 9 points from A'level result or its equivalent; (and minimum of "C grade" for teaching subjects in NCE) Upper Credit in OND or Lower Credit in HND.
Diploma must be in the course applied
Interested UTME Candidates who did not choose Olabisi Onabanjo University, Ago Iwoye as their First Choice Institution but wish to study in the University and scored 180 and above in the 2020 UTME, should change to the OOU via JAMB website.
Recommended Links
List Of Available Courses
We have put together a complete list of all the courses offered presently in the Olabisi Onabanjo University
ACCOUNTING
AGRIC COOPERATIVE MANAGEMENT
AGRIC-EXTENSION AND RURAL SOCIOLOGY
AGRICULTURAL ECONOMICS & FARM MANAGEMENT
AGRICULTURAL ENGINEERING
AGRICULTURE
ANATOMY
APPLIED ZOOLOGY
BANKING AND FINANCE
BIOCHEMISTRY
BUSINESS ADMINISTRATION
BUSINESS EDUCATION
CHEMICAL SCIENCES
CHEMISTRY
CHRISTIAN RELIGIOUS STUDIES
CIVIL ENGINEERING
CIVIL LAW
COMPUTER ENGINEERING
COMPUTER SCIENCE
CROP PRODUCTION
ECONOMICS
EDUCATION ACCOUNTING
EDUCATION AND BIOLOGY
EDUCATION AND BUSINESS ADMINISTRATION
EDUCATION AND CHEMISTRY
EDUCATION AND CHRISTIAN RELIGIOUS STUDIES
EDUCATION AND COMPUTER SCIENCE
EDUCATION AND ECONOMICS
EDUCATION AND ENGLISH LANGUAGE
EDUCATION AND FRENCH
EDUCATION AND GEOGRAPHY
EDUCATION AND INTEGRATED SCIENCE
EDUCATION AND MATHEMATICS
EDUCATION AND PHYSICS
EDUCATION AND POLITICAL SCIENCE
EDUCATION AND SOCIAL STUDIES
EDUCATION AND YORUBA
ELECTRICAL/ELECTRONICS ENGINEERING
ENGLISH LANGUAGE
FINE/APPLIED ARTS
FISHERIES
FORESTRY AND WILDLIFE
FORESTRY WILDLIFE AND FISHERIES
FRENCH
GEOGRAPHY AND REGIONAL PLANNING
GEOLOGY
GUIDANCE AND COUNSELLING
HEALTH EDUCATION
HISTORY AND DIPLOMATIC STUDIES
HOME AND HOTEL MANAGEMENT
HOME ECONOMICS
INDUSTRIAL AND LABOUR RELATIONS
INDUSTRIAL CHEMISTRY
ISLAMIC STUDIES
LINGUISTICS
MASS COMMUNICATION
MATHEMATICS
MECHANICAL ENGINEERING
MEDICINE AND SURGERY
MICROBIOLOGY
MUSIC
NURSERY AND PRIMARY EDUCATION
NURSING/NURSING SCEINCE
PERFORMING ARTS
PHARMACOLOGY
PHARMACY
PHILOSOPHY
PHYSICS
PHYSIOLOGY
PLANT SCIENCE
POLITICAL SCIENCE
PSYCHOLOGY
PUBLIC ADMINISTRATION
SECRETARIAL ADMINISTRATION
SOCIOLOGY
SPORT SCIENCE
STATISTICS
TRANSPORT PLANNING AND MANAGEMENT
URBAN AND REGIONAL PLANNING
YORUBA
N/B: We will keep you updated when new programmes are introduced.
Check out: The Jamb subject combination For All Courses Above [Science And Art]
This is the complete list of courses offered in Olabisi Onabanjo University, OOU And Admission Requirements this article will always be updated when an update arises.
Feel free to share this amazing post with your family and friends.