OAU Courses & Requirements: This post will focus on official list of courses offered in Obafemi Awolowo University And their Admission Requirements.
Do you want to find out the list of courses you can study at the OAU? If yes, The complete list of courses offered by Obafemi Awolowo University are displayed on this page.
Related Post: Complete List Of courses Offered In UNIOSUN And Admission Requirements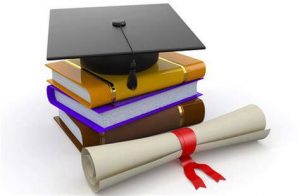 We have gathered the official list of courses offered in Obafemi Awolowo University (OAU) to enable prospective candidates to have knowledge of the various accredited courses available in this University. We believe that this article will be of help to prospective UTME/DE candidates in their choice of University as well as the courses they would want to study.
Obafemi Awolowo University (OAU), formerly known as University of Ife, is a federal government owned and operated Nigerian university. The university is in the ancient city of Ile-Ife, Osun State, Nigeria. The university was founded in 1961 and classes commenced in October 1962 as the University of Ife by the regional government of Western Nigeria, led by late chief Samuel Ladoke Akintola, and was renamed Obafemi Awolowo University on 12 May 1987.
Recommended Links:
How To Obtain OAU Post-UTME/DE Admission Form
How To Check OAU Admission Status
Obafemi Awolowo University has been official accredited and/or recognized by the National Universities Commission (NUC), Nigeria.
Are you seeking admission into OAU, or searching for information on the complete list of courses offered in OAU and their requirements? Below are the list of high-quality courses on offer at the Obafemi Awolowo University.
OAU Courses And Requirements
Check out the complete list of courses offered in Obafemi Awolowo University and Admission Requirements recently released by the management of the institution
Read Also: OAU Admission Acceptance Fee Payment For Freshers
List of Available Courses Offered by OAU
Obafemi Awolowo University (OAU) invites applications from suitably qualified candidates for admission into the under – listed courses.
ACCOUNTANCY/ACCOUNTING
ADULT EDUCATION
AGRICULTURAL ECONOMICS
AGRICULTURAL ENGINEERING
AGRICULTURAL EXTENSION AND RURAL DEVELOPMENT
ANIMAL SCIENCE
APPLIED GEOPHYSICS
ARCHITECTURE
BIOCHEMISTRY
BOTANY
BUILDING
BUSINESS ADMINISTRATION
BUSINESS ADMINISTRATION
CHEMICAL ENGINEERING
CHEMISTRY
CIVIL ENGINEERING
COMPUTER ENGINEERING
COMPUTER SCIENCE WITH (ECONOMICS) (MATHEMATICS)
COMPUTER SCIENCE WITH ECONOMICS
COMPUTER SCIENCE WITH MATHEMATICS
CROP PRODUCTION AND PROTECTION
DEMOGRAPHY AND SOCIAL STATISTICS
DENTISTRY AND DENTAL SURGERY
DRAMA/DRAMATIC/PERFORMING ARTS
ECONOMICS
EDUCATION AND BIOLOGY
EDUCATION AND CHEMISTRY
EDUCATION AND ECONOMICS
EDUCATION AND ENGLISH LANGUAGE
EDUCATION AND FRENCH
EDUCATION AND GEOGRAPHY
EDUCATION AND HISTORY
EDUCATION AND INTEGRATED SCIENCE
EDUCATION AND LANGUAGE ARTS
EDUCATION AND MATHEMATICS
EDUCATION AND MUSIC:
EDUCATION AND PHYSICS
EDUCATION AND POLITICAL SCIENCE
EDUCATION AND RELIGIOUS STUDIES
EDUCATION AND SOCIAL STUDIES
EDUCATION AND YORUBA
EDUCATION FINE AND APPLIED ARTS
EDUCATIONAL MANAGEMENT
ELECTRICAL/ELECTRONICS ENGINEERING
ENGINEERING PHYSICS
ENGLISH LANGUAGE
ENTREPRENEURSHIP
ESTATE MANAGEMENT
FAMILY, NUTRITION AND CONSUMER SCIENCES
FINE ART:
FOOD SCIENCE AND TECHNOLOGY
FRENCH
GEOGRAPHY
GEOLOGY
GERMAN
GUIDANCE AND COUNSELLING
HEALTH EDUCATION
HISTORY
HOME ECONOMICS AND EDUCATION
INDUSTRIAL CHEMISTRY
INSURANCE AND ACTUARIAL SCIENCE
INTEGRATED SCIENCE/MATHEMATICS EDUCATION
INTERNATIONAL RELATIONS
LAW
LIBRARY AND INFORMATION SCIENCE
LINGUISTICS
LINGUISTICS AND AFRICAN LANGUAGES
LITERATURE IN ENGLISH
LOCAL GOVERNMENT STUDIES
MATHEMATICS
MECHANICAL ENGINEERING
MEDICAL REHABILITATION
MEDICINE AND SURGERY
METALLURGICAL AND MATERIAL ENGINEERING
MICROBIOLOGY
MUSIC
NURSING/NURSING SCIENCE
NUTRITION AND CONSUMERS SERVICES
PHARMACY
PHILOSOPHY
PHYSICAL AND HEALTH EDUCATION
PHYSICS
POLITICAL SCIENCE
PORTUGUESE
PSYCHOLOGY
PUBLIC ADMINISTRATION
QUANTITY SURVEYING
RELIGIOUS STUDIES
SOCIOLOGY AND ANTHROPOLOGY
SOIL SCIENCE
STATISTICS
SURVEYING AND GEOINFORMATICS
TEACHER EDUCATION SCIENCE
URBAN AND REGIONAL PLANNING
YORUBA
ZOOLOGY
N/B: We will keep you updated when new programmes are introduced.
See Also: The Jamb Subject Combination For All Courses Above (Science and Art)
OAU Admission Requirements
The following are the general entry requirements approved for admission into the institution.
Candidates who chose Obafemi Awolowo University as their preferred choice of institution during the Post-Unified Tertiary Matriculation Examination (UTME) and Direct Entry (DE) Registration.
UTME Candidate must have a minimum JAMB and/or the institutional cut-off marks or higher for the programmes applied.
Candidates are also required to obtain the required O'level credits for their programmes as specified in JAMB Brochure.
Candidate must be at least 16 (Sixteen) of age.
Interested Candidates who did not choose Obafemi Awolowo University during the UTME/DE Registration but wish to study in the University, should change to the OAU via JAMB website.
Thanks for reading!!!
We advise you to bookmark this page and always check here for more updates on OAU courses & admission requirements.
Feel free to share this amazing post with your family and friends.
Don't forget to check out; Other Nigerian Universities Courses Offered and Admission Requirements